Mantec Filtration to once again exhibit at FILTECH
Mantec Filtration will be exhibiting its range of products at the prestigious filtration exhibition FILTECH 2019.
FILTECH, which takes place from 22th to 24th October 2019 in Cologne, is the largest and most important filtration event world-wide and is the international platform and solution provider for all industries covering every market segment.
Not only will Mantec be exhibiting its Pyrolith and Coralith ceramic filters, but also its extensive range of ceramic membranes and substrates. Among this range of products is the Star-Sep™ ceramic membrane filter, which has been specifically developed for energy efficient microfiltration.
Mantec's high quality ceramic substrates are specifically manufactured for the membrane OEM market and are available in various geometries. The substrate has been developed such that the OEM can deposit an effective membrane coating onto the channels for use in applications such as pervaporation, microfiltration and ultrafiltration.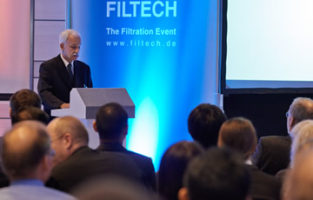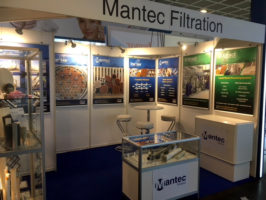 "Here at Mantec we have been working hard on further technical development and believe we have a portfolio of ceramic-based filtration solutions that answers the needs of the majority of industrial users," commented Andrew Clark, Business Director at Mantec. "Globally, filtration and separation technologies continue to advance and excite – as evidenced by over 14,000 participants over 3 days attending FILTECH 2018 – and we are proud to be once again appearing at this prestigious event."
In addition to its filtration products, Mantec will also be showcasing porous ceramics for use in other applications such as aeration, ozonation and fluidisation.
Please visit us in Hall 11.2 stand P23.
For more information about the show, please visit http://www.filtech.de